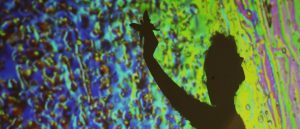 Dear Diary…
Half term is almost here and to be completely and utterly honest, it cannot come a moment too soon!  I work full time, I cook, I clean, I am a taxi service to all family, large or small, at a drop of a hat and I seem to be constantly on my knees in the laundry room washing EVERYTHING we own pretty much EVERYDAY!  Add that to feeding the six fish everyone else forgets we own, keeping three rabbits fed and watered, chasing the senile dog away from scoffing the pigeons and the challenges and despairs of a dyslexic son – my daily life is somewhat chaotic.   But the crazy thing is I wouldn't change a snippet of this life of mine.  Think I'm mad, don't you?  You see until you are a parent you don't really know the true depths of how much madness is needed in said life.
The thing is Henry is nine and he cannot make all decisions in his wee world himself, naturally.  Introducing me…voila!  The 'nagging' Mum who sucks all manners of happiness and joy out of his day by making him go to 'stupid' and 'boring' multi-sensory workshops while he is off school.  Well let me say this to you, dear diary, I do these things because I love him and his big sister.  Like her, I want him to have the best life he possibly can and, yes, sometimes that does mean doing extra work.  Therefore, doors are being slammed nearly off their hinges upstairs and green beans are being left on the dinner plate.  Henry, like most young boys, thinks that the whole world is against him and why-oh-why can he not go to this party or that club.  Blah blah blah.  So, yes dealing with the frustrations of a nine-year-old who just wants to fill his day with fun is not easy.  He just needs to realise that it is for his own good and will ultimately develop the skills he has and enjoy finding new ones, to tackle his dyslexia.
I've known about the wonders of Katie and her team for a few weeks now.  While I have been working, mowing the grass, taking care of the zoo that is our home and basically sitting on the idea of sending him, I finally took the plunge.  Knowing how he would react has put me off booking a place until today, but with limited spaces and the professional nature of the workshops, I had to just go for it.  Keeping everything I could possibly cross, crossed, that Henry wouldn't go completely bonkers with booking the workshop or never eat green beans again!
The workshops are tailor-made for his age and are delivered by highly skilled dyslexic specialists that can easily relate to the children.  The team apply a sense of adventure to the day and use creative activities that will aid Henry's literacy-based skills, develop his meta cognitive strategies and improve his short-term and working memory skills.  It all sounds perfect for him and a fantastic opportunity to build his confidence with other dyslexic children.  I'm sure he will thank me afterwards, but until then, I better fill the treat tin with loads of 'bribing' chocolates and sweets (just in case).
*For more information visit the events page at https://www.dyslexiacentrenorthwest.co.uk/courses/*
**Half term Multi-sensory Workshop – Date: Wednesday 24th October / Time: 1.30-3.30 / Venue: Grimsargh Village Hall / Price: £25 / Suitable for primary aged children aged 7-11**